"Don't ever take a fence down until you know the reason it was put up."
G. K. Chesterton
A brief update:
Greetings from Texas!  I am taking a sabbatical of sorts and RVing in the hill country of Texas. I say this as an explanation of why there hasn't been a recent edition of our Newsletter. I was without a viable Internet connection; however, that has been rectified at least for now. Therefore…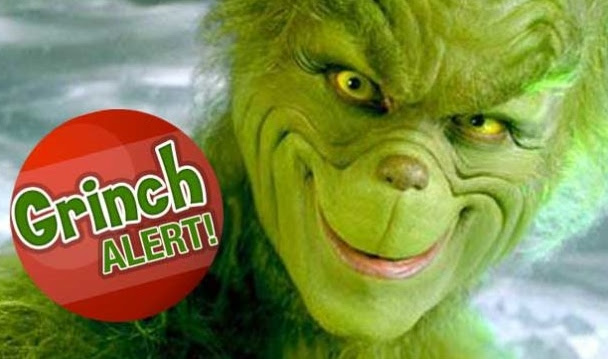 While you are Christmas shopping and focusing on the holidays (as you should be) the Grinches under the Dome are trying to ram through very bad policy KNOWING that you are "distracted" by the holiday season.
There are two important issues that the lame ducks are trying to push through:
1. Higher taxes
2.  Amending Michigan's Civil Rights Act, Elliot-Larson to include homosexuals
Make no mistake that radical homosexual activists see this as a necessary step to amending Michigan's Constitution declaring marriage between a man and a woman. There is an additional sense of urgency since U.S. Court of Appeals for the Sixth Circuit overturned lower-court rulings in cases from Kentucky, Michigan, Ohio, and Tennessee, and upheld states' traditional marriage laws.
HB 5959 , which intents to amend Elliot-Larsen, was introduced by defeated House Rep Frankie Foster (Foster was defeated by Lee Chatfield who ran in opposition to amending Elliot-Larsen) and is in Commerce Committee tomorrow:
Wed. Dec 3rd, 10:30 am, Anderson House Bldg., 124 N Capitol Ave, Lansing
And guess who the chairman is of that committee? Yes, none other than Frankie himself. How convenient. And that is another important reason for you to act!
There are actually two bills in committee addressing the same policy: one by Foster and one by East Lansing liberal Sam Singh, HB 5804, co-sponsored by every liberal rep. We do not support either.
Some background:
It is a well-known fact that Foster has received money from out-of-state homosexual activists Tim Gill and Paul Singer  to become "the voice" of radical homosexuals seeking to amend Elliot-Larsen.
He was tapped by term-limited House Speaker Bolger because apparently like Bolger he is willing to trade votes for money. As it's also a well-known that Bolger has accepted out- of-state money from Tim Gill and Paul Singer.
Tim Gill, who founded the software company Quark, has set up the Gill Foundation and is a major donor across the nation for homosexual special rights.
"Paul Singer, a billionaire known for bankrolling Republicans, donated $50,000 to the Bolger Restore Michigan Fund on July 31 and $25,000 to Foster's Spotlight Michigan fund that same week, according to campaign finance reports. He also gave $1,000 to each of their campaign committees earlier in the month. While Singer has backed numerous GOP efforts over the past decade, he's been at odds with the party over gay rights. His son is reportedly gay, and USA Today recently reported that a SUPER PAC he funds is planning to contribute $2 million this year to Republican Congressional candidates that support gay rights."  MLive
This is the power of money in politics. This man is willing to destroy traditional marriage in this country so that his son can feel better?  Words fail me.
Speaker Bolger started beating the drum back in
2013.
A plethora of other
Republican "notables"
and
organizations
who view it as either good for business or as just another issue to take away from the Democrats in the pandering for votes. Not only does the study cited below debunk that notion that special rights for homosexuals is good for business, here "deep in the heart" of Texas; Texas has no special rights for homosexuals and her economy is booming.
"Job growth, sales tax collections and building permits all signal that the Texas economy continues to outpace the national economy."
The Texas Economy
We know better.
It is not just because the Republican platform supports traditional marriage or that as the GOP continues its march to the left that the voters will say, "What is the sense of voting when there is little difference between the parties?"
It is because traditional marriage, one man and one woman is the bedrock of a civil society.
It is reflective of the collective understanding of virtually every civilization throughout recorded history. Traditional marriage pre-dates government. Marriage is more than just the love and commitment of two adults. It is about what children need, not about what adults want.  Traditional marriage benefits the welfare of children; it is the glue that hold families together which promotes the common good for all.
A government, "for the people and by the people," has recognized the importance of marriage and has secured legal rights (including property rights) by license. Without that, a the woman can kick out her husband or pick up the children and leave, with no contest. She has to initiate divorce proceedings with a license.
The report, "Sustainable Demographic Dividend: What Do Marriage and Fertility Have to Do With the Economy?" concludes that, "Marriage and fertility play in sustaining long-term economic growth, the viability of the welfare state, the size and quality of the workforce, and the profitability of large sectors of the modern economy."
For a Christian, traditional marriage is a divine covenant representing The Lord's relationship to His church. "Haven't you read," he replied, that at the beginning the Creator 'made them male and female,'[a] 5 and said, 'For this reason a man will leave his father and mother and be united to his wife, and the two will become one flesh'[b]? 6 So they are no longer two, but one flesh." Matt 19:4-6
Additionally, there is a very real danger that Christians will lose their 1st Amendment rights as we have seen in other states who have amended their Civil Rights Acts.
Don't be fooled by so called "religious exemptions" to any bill. We already have one; it's called the 1st Amendment, and it is already being superseded by states and black- robed activists in favor of special rights bills and amendments. We do not want Michigan added to that list.
Just the act of suing, regardless if the suit has merit, can force a business to go bankrupt as ligation is extremely costly.  The result is Christians may very well have to make a choice: violate their religious conscience or go out of business.
For example:
Colorado baker must make cakes for gay weddings, panel rules
"Jack Phillips, a devout Christian who owns the Masterpiece Cakeshop in a Denver suburb, said the decision violates his First Amendment rights to free speech."
Oregon ruling really takes the cake — Christian bakery guilty of violating civil rights of lesbian couple
"The owners of a Christian bakery who refused to make a wedding cake for a lesbian couple are facing hundreds of thousands of dollars in fines after they were found guilty of violating the couple's civil rights.The Oregon Bureau of Labor and Industries said they found "substantial evidence" that Sweet Cakes by Melissa discriminated against the lesbian couple and violated the Oregon Equality Act of 2007, a law that protects the rights of the LGBT community."
HOW YOU CAN HELP SUPPORT TRADITIONAL MARRIAGE
1. Attend the Committee Hearing
2. Call YOUR House Rep and tell them YOU support traditional marriage
3. Send an email to the Commerce Committee via the Clerk  mabdul@house.mi.gov
Voicing your support of traditional marriage and your opposition against both bills, HB 5959 (Foster's) and HB 5804. Your email does not have to be long; it be may as simple as, "I do not support HB 5959 or HB 5804."  Ask that your email be entered into public testimony. Remember to include your name, city, and zip.
You may also wish to contact House Speaker Bolger and Gov. Snyder.
Jase Bolger Phone: (517) 373-1787
Gov. Snyder
PHONE: (517) 335-7858 - Constituent Services
FAX:(517) 335-6863
Executive Office Staff List
Thank YOU for all you do, YOU are the heart and soul of a free Michigan!
Joan Fabiano, founder Grassroots in Michigan
TWITTER: Grassroots in Michigan  MIgrassroots
AND MidWGrasssroots MidWGrassroots